One great place. Seven great communities.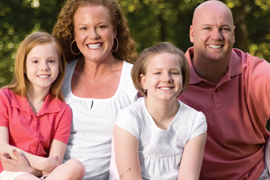 Bolling Family Housing offers the quality living your family deserves and the pricing and flexibility your family needs. Located at Joint Base Anacostia-Bolling, in the heart of historical Washington D.C., Bolling Family Housing is made up of seven distinct, vibrant communities encompassing over 800 new, renovated, and traditional homes.

Why choose Bolling?
Bolling Family Housing is managed by Hunt Companies, a national real estate services leader that has been providing Service Members and their families with expertly designed homes, fully developed communities, and exceptional management services, for over 40 years.

We take pride in serving families just like yours and strive to make the move-in process as streamlined as possible. That's why we offer a payment in arrears structure for Active Duty Members, meaning there's no up-front fees or rent costs and a generous utility allowance.

All of our homes offer amenities that will make your life comfortable and more enjoyable:
Some utilities included
24-hour emergency maintenance services
Landscaping services provided
Washer/Dryer hookups
Pets Allowed (2 pet maximum — please call for breed restrictions and fees)
Garage or carport
Gated communities
High speed internet/cable ready
Refrigerator/dishwasher/garbage disposal
Central AC
Blinds
A community created with you in mind.
Bolling Family Housing communities are a great place to live, work, and play for families of all ages and sizes. We designed it that way! Our residents represent every rank of Active Duty Military, Unaccompanied Service Members, Reservist or Air National Guard on active duty orders for one or more years, DoD civilians, Retired Service Members, and Retired DoD Civilians. Neighbors of all ages and interests enjoy the sense of community that comes from living amongst your peers.

Bolling Family Housing makes building a great life easier by offering you and your family access to a wide variety of amenities:
Access to top-rated schools in the DC Public School District, plus private and charter school options
Spousal Outreach Support program
Walkable neighborhoods with easy access to parks, playgrounds, trails, bike paths, sports courts, and village centers
Easy access to the Washington Metropolitan area, with plenty of historic attractions, entertainment, dining, shopping, museums, and natural beauty to enjoy
Community events
Within 2 miles of the National Harbor and Tanger Outlets
Access to Base amenities:
BX/commissary*
Gas station*
Food court*
Dry cleaners*
Bowling alley*
Baseball field
Basketball courts
Child care
Picnic areas
Splash Park
Swimming pool*
Post Office
Non-Denominational chapel
Softball fields
Bank & Credit Union*
Fitness Center
Self-help facility
RV storage lot*
Dog park
Tennis courts
Riverfront park and walking trails
Marina*
Library
Hobby shops
Arts and crafts center*
And more!
*Fees apply

Find Your Home
National Guard, Extended TDY, Reservist or similar
Click Here
Rental Payments
Utility Payments